What's Unique about Sakura Marathon?
The "Aomori Sakura Marathon" born from "Aomori Running Competition"
Original called the "Aomori Running Competition" and held 28 times previously, the newly renamed "Aomori Sakura Marathon" now includes a full marathon.
While it was previously held in July, it has been rescheduled to April to align with the "sakura" cherry blossom season.
Aomori City's First Full Marathon
Running events include Aomori City's very first full marathon, along with a half marathon and 10k run. Age restrictions are 18 years and older for the full marathon, and high school age or older for the half marathon and 10k events.
About the Course
The starting line is placed at Nogiwa Park near Shin-Aomori Station, and the finish line is at Aoi-Umi Park just beside ASPAM, Aomori Prefecture's landmark tourism promotion headquarters. While the course is mostly flat, it will take you across the iconic Aomori Bay Bridge for an elevation change of about 20m. Because there is very little elevation change, it is a good course for those aiming for a new personal record. The views from Aomori Bay Bridge are incredible as well.
Sightseeing along the Course
Leaving Nogiwa Park and beyond Aomori Bay Bridge is Gappo Park, one of the most popular cherry blossom spots in Aomori City. The marathon coincides with the forecasted peak season for cherry blossom viewing, so you can enjoy the beautiful flowers while you run.
You can also find many interesting places near the Aoi-Umi Park finish line, such as the WaRasse Nebuta Museum, A-Factory, the "Gyosai Center" Fish Market famous for Nokke-don fish bowls, and Aomori Machinaka Hot Spring.
Delivery of Number Cards, Timing Chips, and Programs
Number Cards containing timing chips and official programs will be sent to all participants by early April, so check in procedures at the event are not necessary. If through certain circumstances your number card was not properly delivered to you, please come to the information desk on the day of the event to receive a replacement.
Please remember to bring your number card with tracking chip to the event.
Lost or forgotten number cards can be replaced for a ¥2000 fee.
Parking and Shuttle Buses
A shuttle bus will be available on the day of the event.
It will run continuously between Aomori Station, Shin-Aomori Station, the event parking lot, and starting location. Afterward, the shuttle will run between the finish location, Aomori Station, Shin-Aomori Station, and the event parking lot. Please understand that spaces in the event parking lot are limited.
Timetable of the Shuttle Bus
Starting Location (Nogiwa Park)
Located in western Aomori City, this quiet park containing trees among Nogiwa Lake is divided into 5 parts: Children's Kingdom, Picnic Plaza, Waterside Walking Garden, Forest Walking Garden, and Heartland Forest. Each area conveniently has a toilet and parking lot (except for Forest Walking Garden). The Children's Kingdom also has playground equipment. There are 4 bridges spanning Nogiwa Lake (Nogiwa Walking Bridge, Kojo O-hashi Bridge, Mikaeri Bridge, and Good Luck Bridge) and you can also enjoy fishing as well. This park is a famous cherry blossom spot and host the Aomori Spring Festival together with Gappo Park.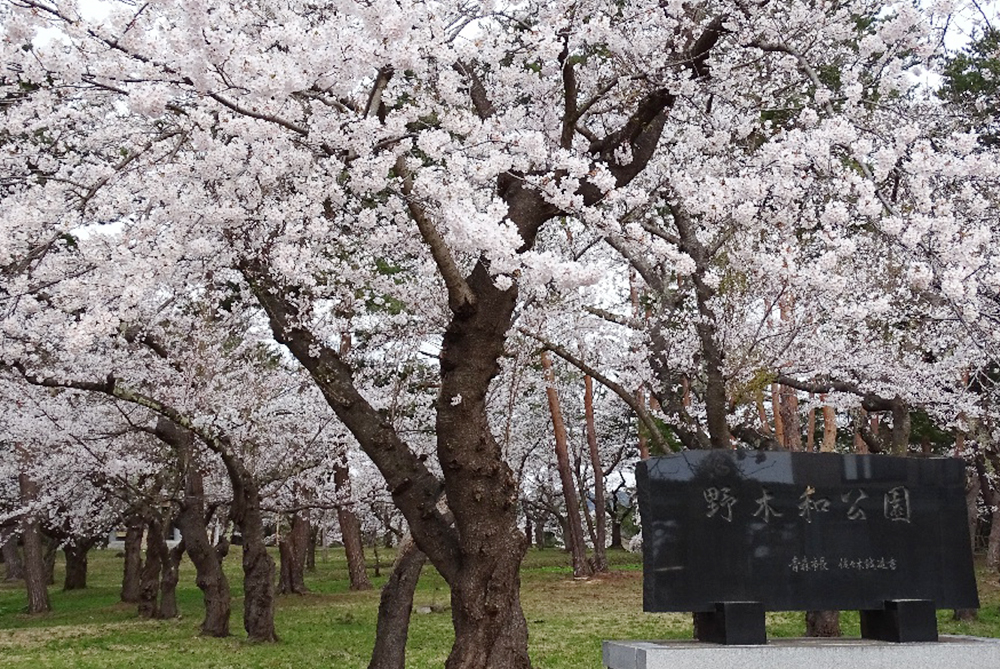 Description provided by Aoi-Mori Park Maintenance Group
Gappo Park
This is the park that best represents Aomori City. Construction of the park began in 1881 and was completed in 1894. The entire park spans over 17 hectares. Located in eastern Aomori City and accessible by National Highway 4, the north side of the park features a sandy beach which is lively with swimmers and beachgoers during the summer season. The park is well known as a cherry blossom spot and many visitors come to enjoy the beautiful flowers and spring festival held here each year. There are also several ponds in the park designed in Japanese garden style. This park was selected as one of "Japan's Top 100 Best City Parks."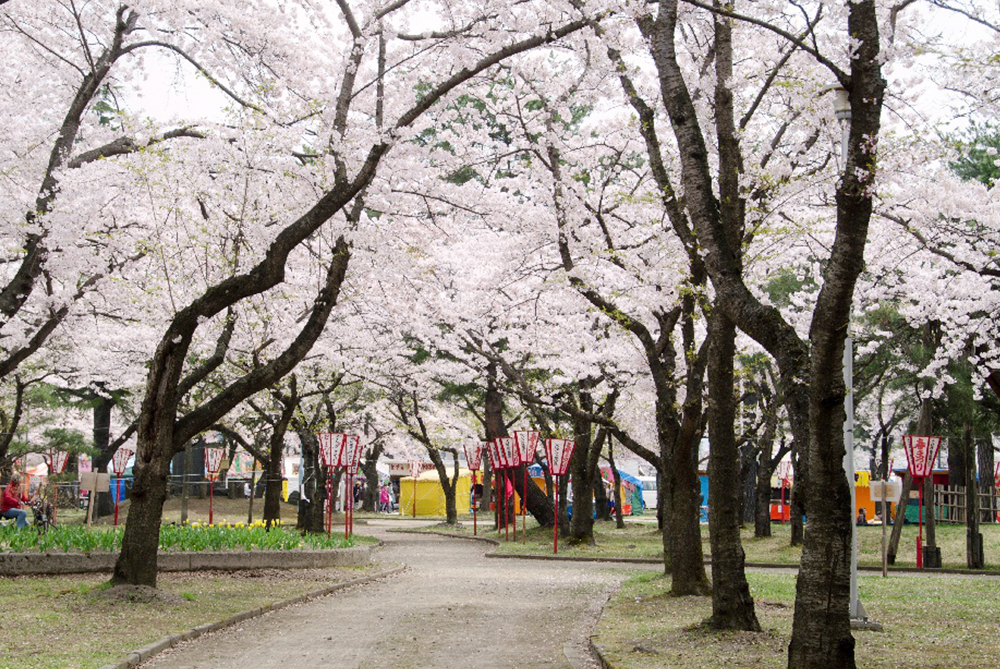 Description provided by Aoi-Mori Park Maintenance Group
Aomori Bay Bridge
With a full length of 1,219 meters, this is Aomori City's longest bridge. Its main pillar is made from high strength concrete, and together with the bridge's base and cables form the letter A, the first letter of Aomori. Its highest point is 20m above the bay below, and proves to be an obstacle with a spectacular view for the Sakura Marathon. Please enjoy looking over glorious Mutsu Bay while atop Bay Bridge.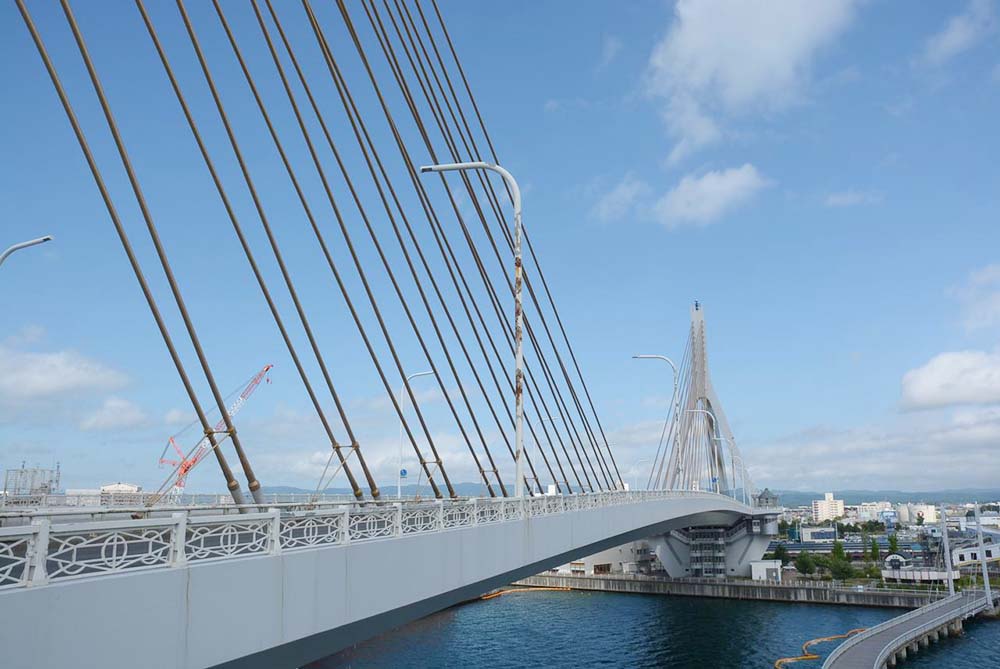 Photo media provided by All Sports Community
Finish Location (Aoi-Umi Park)
Aoi-Umi Park is a large recreation area directly upon the waters of Aomori Bay. Originally a plan to activate Aomori Bay, the plan was redeveloped after a joint examination by Aomori Prefecture and the national government from 1986 to 1987, becoming a project called "Aomori Port Renaissance 21." Utilizing the partially developed Yasukata Green Space, the project was completed in 1991, bringing with it the uniquely designed triangular ASPAM Tourism Promotion Headquarters and a level of refinement never before seen in an Aomori waterfront.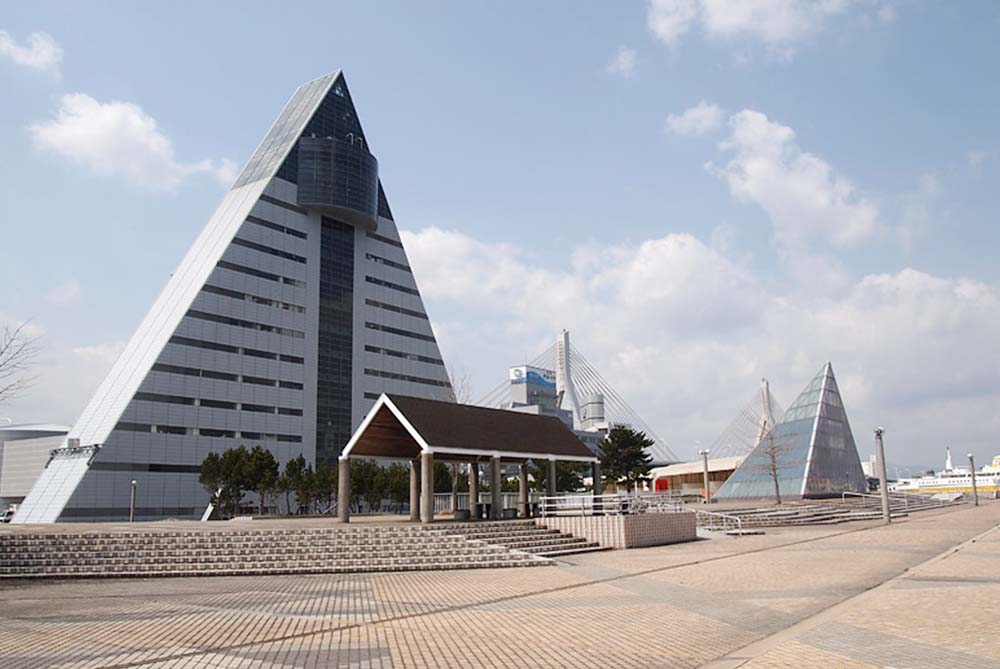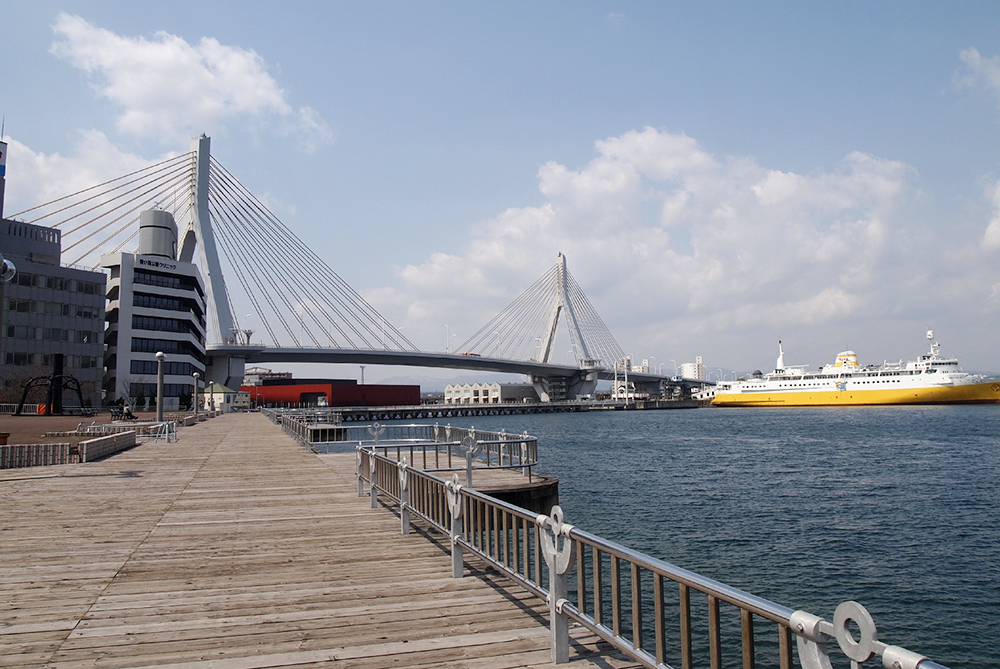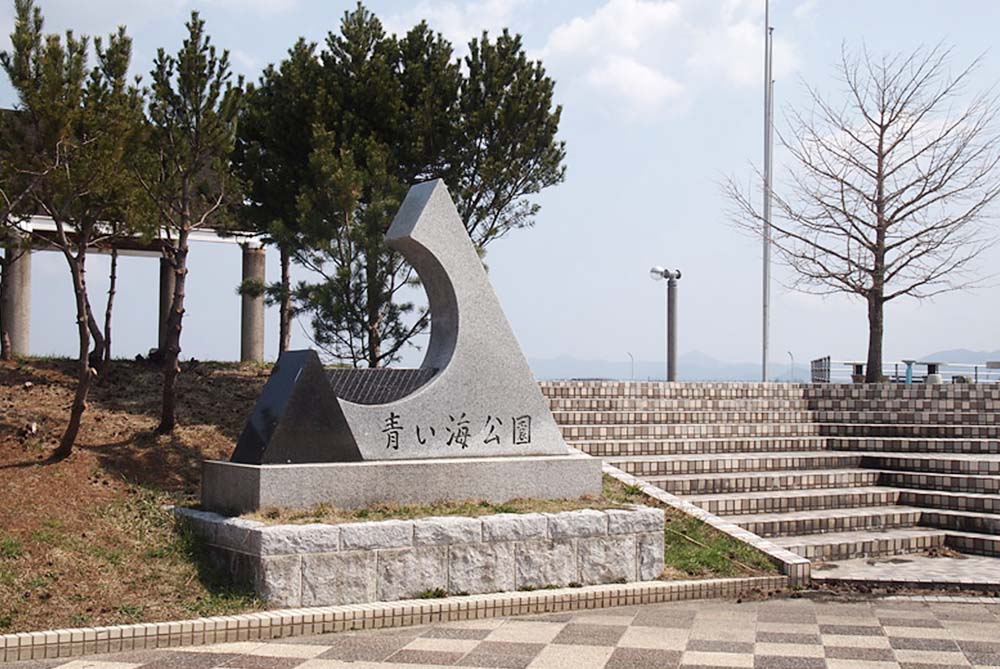 Photo media and description provided by Aomori Tourism and Convention Bureau